The class of 2015 featured a record 3 All Americans at the Linebacker position. That's a feat in itself, that may never be surpassed. The class of 2016 class also features a possible All American in Noah Burks, but there are several division 1 and 2 prospects at the position.
LINEBACKER
Matt Thompson, Avon | HUDL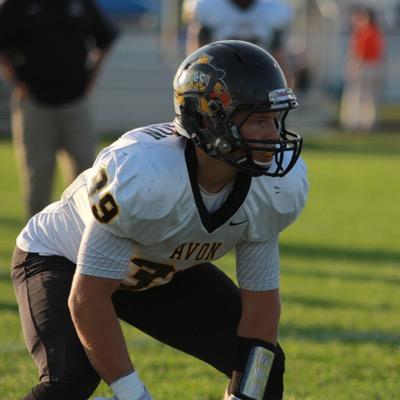 6′ 215
Read and Reacts. Explosive tackler. Plays with good leverage.
Ryan Guhl, Cathedral | HUDL


6'3 225
Long frame. Excellent pass rusher. Dual-Sport Athlete (Wrestle) Helps him with hands and feet. Holds an early FCS offer.
Brice McDaniel, Columbus North | HUDL


6'2 215
Dual-Sport Athlete (Purdue Baseball Recruit)
141 tackles 3 sacks. Great at pursuit. Played DE as well. Good Speed.
Payton Marksbury, Boonvile | HUDL


6′ 220
Led nation in tackles per MaxPreps with 221 total.
Instinctive. Good Blitzer. Causes Turnovers.
Tommy Richardson, Bloomington South | HUDL


6'2 225
131 tackles. Instinctive. Disruptive
Jackson Sodrel, Center Grove | HUDL


6′ 220
Plays behind LOS, 8.5 TFLs. Good pass coverage skills. Read and Reacts.
Notable Prospects
Bryan Beauchamp, Triton Central | HUDL
Maverick Schultz, Winamac | HUDL
Sam Dwenger, Columbus East | HUDL
Joseph Izbicki, New Palestine | HUDL